People have real problems and therefore look on the Internet for solutions that could potentially help them. And when that happens, you will certainly reap rewards if your page specializes in that person's problem, detailing step-by-step what they can do (with your help) to solve that situation. And that's what we're going to do today: a landing page!
Hi, if this is your first time here, our content is focused on INNOVATION FOR LAWYERS and, in particular, this series is focused on LEGAL MARKETING.
I also present to you guys and girls the video I made on this topic from my YouTube channel, which is where I share some thoughts, tips and projects I am currently working on with other tech-fanatics, whether you are a developer, lawyer or enthusiast. Please also consider subscribing to my channel to not miss future videos and to join our live "coding sessions" and a nice, relaxing tech-related chat -- I promise to keep things interesting. The content is in Portuguese, but you can watch my videos with subtitles (maybe I will switch to English in the future, if this makes sense).
We've already shown here how you can create your own website for free, using tools available today to build practically professional websites. As we said before, you will basically have a static page with your presentation and contact details (the "business card" page) or you will have a portfolio page, specially made to create content and show all your knowledge there.
What would happen then if we had a "mix" between the "business card" page and the "portfolio" page?
Still don't have your professional website? See our blog post here on how to do this, along with the video we posted teaching you this step-by-step:
Today we are going to talk about the landing page, which can be understood as something between the "business card" page and the "portfolio" page. It has characteristics of both and given its importance, I understood that it would be better to create new content for it.
WHAT IS A LANDING PAGE?
The landing page is a page all thought and designed so that a visitor is attracted by its CONTENT and iterates with a determined CALL TO ACTION, CAPTURING the interest of that contact (called a "lead").
For example, imagine you are a will-focused family lawyer and want to attract more clients. You can, of course, create a series of will articles on your portfolio website.
However, it would also be great if you had an unique page on your site with very specific content detailing the advantages and step by step to make a fail-safe will, with a very clear Call to Action for them to contact you. That page would then be updated from time to time, optimized, analyzed to convert more customers (with the help of analytics tools) and even boosted by paid ads.
You could then create other similar pages for different subjects: one page for adverse possession, one for estate planning, and so on. You can even create a landing page for your visitors to download an exclusive pdf guide on labor rights in exchange for an email address. Anyway, the landing page enables you to fulfill a certain objective, focused on a specific audience.
HOW TO CREATE A FREE LANDING PAGE?
Creating a landing page is not much of a secret. If you've already followed our previous content to create your professional website, you can even use Google Sites to create your landing page. And that's what I'm going to show you now.
To create a landing page on Google Sites, let's create a new page on our site by clicking on the "Pages" tab and the "New Page" button:
Creating a new page for our landing page
In the next tab that opened, select "Advanced" to define our custom landing page path. By default, you'll want a title that's easy to "fetch" on the Internet, and the custom address should try to follow the same pattern. Custom addresses must not have spaces, and you must use the hyphen to separate words (by convention).
This will be important later when we talk more about SEO (Search Engine Optimization) and paid ads in future content.
Choose a title and URL that makes it easy to search on the Internet
Your new page will be the landing page and its construction is very similar to your main page that we have already shown here. Drag and drop images and elements to make it the way you like it.
If you've just created a Blogger porfolio site, you can create a landing page in the same way by clicking on the "Pages" menu and then "New Page":
Blogger's Landing Pages
If you're using Tumblr, you can create a new landing page by going to Edit Appearance > Edit Theme > Add a page and you are done!
Click in Edit Theme
Look for the "Add a page" button
Now you can create your landing page!
Creating a landing page, as we've said, is something in between the business card and the portfolio. So, you should watch out for:
Above the Fold

: Put important information, in a brief manner, above the fold of the landing page.

CTA

: Use a clear Call to Action above the fold -- direct contact with you, a contact form or to provide an email, download link for a pdf, whatever.

Content

: Here things change a bit from the "business card" page. The purpose of the landing page is to draw a visitor's attention to that content and then try to convert them into a customer through the Call to Action. Therefore, you will need to put your content in detail there, below the fold. Using too few words may not rank you up enough in search engines.
And precisely the content is the difference between the capture page and a "business card" page: in addition to encouraging the action of visitors and providing ways to contact them, it needs to bring value. You can post information, video, images and whatever is needed to explain to your visitor the benefits of fulfilling the Call to Action.
Our landing page: Above the Fold, CTA and Content😁
Check our landing page here: https://sites.google.com/view/ietsuguadvocacia/contrato-vesting
CONCLUSION
On your website, you can create as many Landing Pages as you like, and for different purposes. What you should understand, anyway, is that the landing page works like an article: a visitor's gateway to your site, so that they're interested enough to hire you (or take the action you want).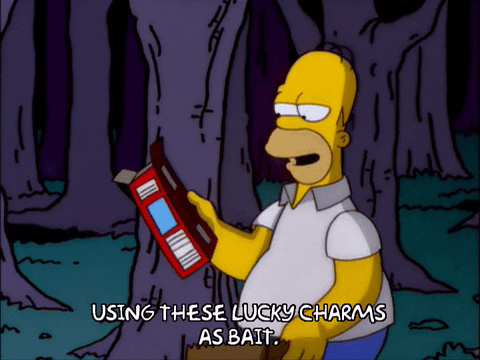 The advantage of the landing page is that you can fully customize it, focusing all your efforts on converting that visitor into a contact. Thus, you can even create landing pages with different writing styles, images more targeted to that audience or even create unique content that generates value for that target audience segment. The sky is the limit.
As we will see in future content, creating landing pages is a great strategy to optimize your marketing campaigns and qualify leads, in other words, capture the contact of people who are really potential customers of yours.
/* End of the post, see you next time */
How to create a LANDING PAGE without coding
Reviewed by
Octavio Ietsugu
on
September 18, 2021
Rating: