Let's focus on the initial aspect you should look at when deciding to promote your services: WHO IS YOUR CUSTOMER. In this article, we will discuss how and why to set your TARGET AUDIENCE before investing time, effort and money in promoting your services.
Hi, if this is your first time here, our content is focused on INNOVATION FOR LAWYERS and, in particular, this series is focused on LEGAL MARKETING.
I also present to you guys and girls the video I made on this topic from my YouTube channel, which is where I share some thoughts, tips and projects I am currently working on with other tech-fanatics, whether you are a developer, lawyer or enthusiast. Please also consider subscribing to my channel to not miss future videos and to join our live "coding sessions" and a nice, relaxing tech-related chat -- I promise to keep things interesting. The content is in Portuguese, but you can watch my videos with subtitles (maybe I will switch to English in the future, if this makes sense).
TARGET AUDIENCE AND ITS IMPORTANCE¶
After all, what is the target audience?
Imagine that you, a lawyer, want to write a series of legal content to promote yourself, build your reputation and, consequently, get some clients interested in your services.
As a lawyer who works on several fronts, you start writing texts on some issues you've faced in the past, in different fields of law, hoping to get potential different cases. After a few days, nothing happens. No return. Weeks pass, nothing. Months, few contacts. Is your content bad? Probably not.
POSITIONING YOUR PERSONAL BRAND IN FRONT OF THE TARGET AUDIENCE¶
"Trying to please everyone is to make sure not to please anyone"
This sentence carries a great deal of truth. It's hard to build authority on any subject when you choose to talk about everything. And for the publicity of your work, this can be a relevant factor. By writing a little bit of everything, you don't build authority on anything. And that's why defining your target audience should be yout top priority before starting any efforts in legal marketing.
When it comes to boosting the publication or placement of paid advertising, or even when we talk about the production of texts optimized for a better ranking in search engines, what we try to attract in the end is the attention to the authority that you, as producer of legal content, has on a certain subject.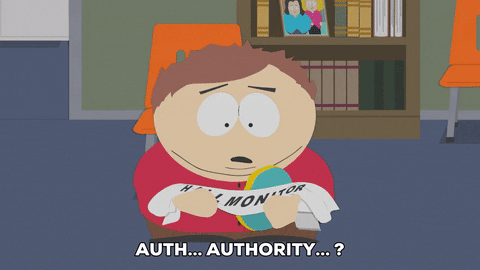 The content you produce is something that will go around on the Internet for a long time. Months. Years. And people looking for information for a real issue can access your content long after it's posted. And when they find your article, they will possibly also look at other articles and content you've produced.
And once they see that you're an expert on that topic, they'll recognize your authority to address that topic and your chances of being hired will go up. If your profile has no "line of action," it can be more difficult to establish the authority a more demanding customer needs.
By focusing your content and actions on a specific target audience, your actions, content and production end up specializing and leveraging your authority on the subject, which is essential for greater future conversion and the very personal brand you want ramp up.
SO, WHAT IS A TARGET AUDIENCE?
The Target Audience is nothing more than that portion of the population that you see as potential ideal customers for your business, and on which you should focus all your efforts to dazzle, conquer and convert. And for your efforts to be effective, it is important that you have clear characteristics that allow you to separate them from the rest of the population.
Defining a target audience means knowing what your age group, gender, income, location, personality, interests and habits make you unique. With this information, you will be able to adopt a better marketing strategy and define the type of content, the dissemination channel, the form and the most appropriate language to establish a relationship with it.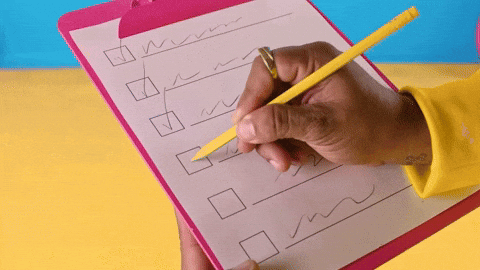 If you intend to reach companies as customers, you can also define the traits that this target audience must have (size, revenue, segment, culture).
The definition of the target audience, although apparently simple, is very important because it can affect the entire content production and marketing strategy that you will use, saving a lot of time and money.
TARGET AUDIENCE AND PERSONA¶
Have you ever heard of "Persona"?
Persona is a tool used by companies to define some "fictitious characters" that represent a portion of their customers, and, as a rule, even has a name, personal and professional characteristics, interests, behaviors and, mainly, the objective that they want to achieve by use a service or product.
The concept seems strange, but over time it can prove very useful when we realize that "João Tavares, 35 years old, single and without children, a project manager who lives in Jardins, with an income of $8,000.00 and who likes to go out every weekend for a beer with his friends, who use only LinkedIn as a professional social network and Instagram for personal matters, and who are currently suffering from the pressure for innovation in the company but with a low budget for hiring automation solutions" would probably not buy a product from your company but would buy it from a competitor in face of the intended price adjustment.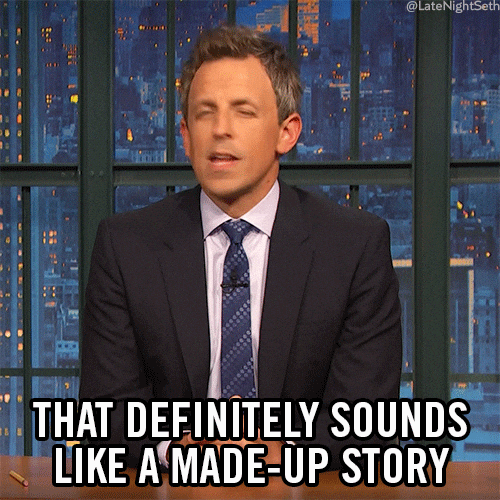 The Persona gives a "face" to its customer, something closer and more real, and allows for the building of the product and communications to meet the expectations of this imaginary customer who, in the end, is representative of a part of our customer base. A Persona can evolve over time, becoming more complete and in a way that better represents who we are serving.
As you can see, Persona and the Target Audience are different concepts: while a Persona is a tool to better understand our customers, direct efforts that please them and avoid problems that might cause them, the Target Audience is more "depersonalized" -- it is a section of the population that has some common traits and that we want to understand and attract.
Of course, we can use these two concepts together to have a better understanding of who we are targeting, but only by defining your target audience will it be possible to have a more accurate prediction of our Personas.
HOW TO DEFINE YOUR TARGET AUDIENCE?¶
And how can I define my target audience?
The target audience can be defined by two aspects: "demographic" factors and "psychological" factors:
Demographics

: personal traits such as gender, age, income, marital status and profession; and

Psychological

: personal interests, their fears, values and attitudes (such as their consumption habits or use of social networks).
The use of just one of the factors, such as demographics, can end up being very generic and does not provide us with such a good definition of target audience: if we define, for example, "men or women between 30 and 40 years in a management position and that earn between R$10,000.00 to R$15,000.00 monthly", although this definition represents a portion of the population that we want to attract, we will still have a very opened analysis with too varied profiles for lining up an efficient strategy.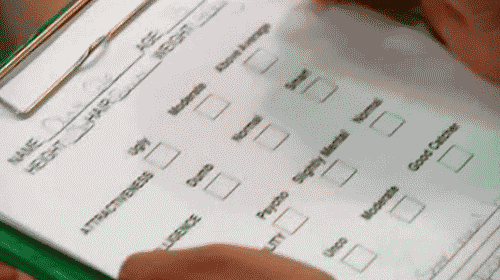 However, by combining psychological factors such as "interested in technology, takes part in startup events and uses LinkedIn and Instagram", we have a more interesting filter to target content and marketing in order to attract them to our customer base.
And where do I get the data to define my Target Audience? Can I make up/predict all this?
Certainly, your own experience in your field of ​​expertise is extremely important to define the profile of your customers, and you can (and should) use your personal gut feeling to draw the ideal profile of the customers you want to reach. However, whenever possible it is important that you align this with real world data that can complement your understanding and bring a more realistic picture of your customers.
If you already work in the area you intend to invest in, why not conduct an interview or send a questionnaire to better understand the profile of your best clients? Your form or interview should address demographic and psychological aspects, taking care to capture information about this customer's preferred means of contact (e-mail, telephone) and the media he usually uses. This is important to define how to approach the next customers in future campaigns.
You can create online surveys for free using tools such as Google Forms or SurveyMonkey.
If you already have a digital presence and a website, for example, you can analyze the profile of your visitors through monitoring tools such as Google Analytics or even analyze the profile of your followers if you have a Facebook or Instagram page with Insight tools. With these tools you can have access to very interesting data such as the location, gender and age of your visitors, which device they access from (such as cell phone, desktop computer) and, if there is enough data, even behavior and interests.
Many options in Google Analytics about your visitors
Facebook/Instagram also has good public analytics tools
Need more info? Look your competition
With more information in hand about the characteristics of your customers, you will probably already have a good idea of ​​which service niche will act to serve this audience. Now it's time to look at the competition and see how the "top 10" perform.
Open an anonymous tab in your browser (so as not to influence search results) and type in Google the terms you understand your potential customers would search for the services you want to offer. This imagination exercise must obviously consider the characteristics that your target audience has and that were raised in the previous topic. It may even happen that your ideal client doesn't use the internet (and to reach him you'll have to look for other advertising channels, but at least you've saved a lot of time in producing paid ad content that would never go through them).
Take notes and access the first sites that appear on the subject without being paid. These are listed there for their ORGANIC relevance, and are automatically brought by the search engine as a function of SEO strategies, which we will be covering in our next content.
Also see the content that is listed there as sponsored (usually with the "Ads" or "Ad" tab). Those results show up there as a function of paid advertising, and they're billed per clicks or views (we'll also cover how to do this in future content).
Paid and Organic results in Google Search
Anyway, research what the competition has done to attract that position in the search, either by paid or organic strategy. See what kind of subject they cover, what kind and format of ad is made, what are the main words that are used to get the attention of your potential target audience.
You can also access Google Trends to search for terms that are hot on the Internet, with active search and related to the topic you intend to cover. Just type in the keywords and Google Trends will show you the search volume by location and related topics that have relevant searches (which becomes a precious source of inspiration for content).
Google Trends: hot topics research source
It may also happen that your target audience doesn't even use Google to search for the service. They might be on Instagram, Twitter, LinkedIn, TikTok! Use the information gathered above to understand their habits and where to find them.
FINALLY DEFINE THE TARGET AUDIENCE!
With more information, you can now define your target audience and, mainly, answer the following questions:
What problems does my target audience have that I can address?
What characteristics (demographic or psychological) does my target audience have that are essential for them to decide to hire my service?
How does your target audience interact with similar services? How do they look for this type of service and how do they make contact?
What is the size and budget of your audience for your service? Is your target audience big enough and has the necessary income to pay you?
This information is essential to predict the type of content you will make, how the advertisement will be made, what is the size of the investment needed and, as a result, what is your return on the investment (we'll talk about CAC - Cost of Acquisition per Customer and ROI - Return on Investment in later content). Is your target audience big enough to justify the time, effort and money required?
As for the last topic (size of target audience), this might seem a little tricky to estimate. In this case, you can use Facebook's Audience Insights tools. To use it, you need to have a Facebook page for your professional services as it is part of the Facebook Business suite (Insights tab > Audience > Potential Audience).
To estimate your potential audience, you can set a Filter with age, interests, language and location. It's a good objective basis for you to do these simulations.
Facebook's Audience Insights
HOW TO SET UP A TARGET AUDIENCE PROFILE?¶
To start with, I've put together a template so you can drill down to your target audience and apply the concepts presented. The file is in our GitHub support repository and can be accessed at this link: https://github.com/OctavioSI/dev.lawyer/blob/main/publico_alvo.pdf
Target Audience Template
CONCLUSION¶
Today, Legal Marketing is a reality and the possibilities available to lawyers are much greater.
However, before creating random content to drive and pay for advertising for your firm, it is worth preparing for an effective Legal Marketing action, and defining your Target Audience is the first step towards that.
/* End of the post, see you next time */
Why and How to set your TARGET AUDIENCE | LEGAL MARKETING
Reviewed by
Octavio Ietsugu
on
August 20, 2021
Rating: